Collection:
Kurashiki Glass
0 products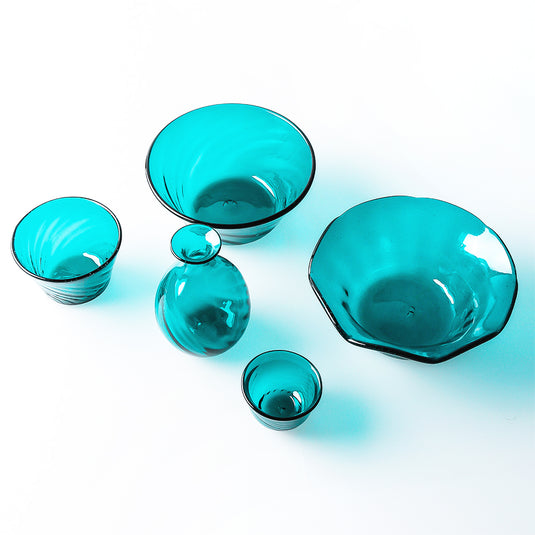 Kurashiki Glass, established in 1964 by Kodani Shinzou, is a workshop that creates blowing glass products.

The procedures of blowing glass production are usually divided among different craftsmen, however, the founder of Kurashiki Glass has the techniques to manage all procedures by himself.

At the beginning, he made delicate Christmas kugels but ever since he was requested to create a glass cup, he began making sake vessels, pitchers, plates and bowls.

The name of his workshop used to be called "Mizushima Glass" since it was located in the Mizushima district, but it was later renamed as "Kurashiki Glass" by the then director of the Kurashiki Museum of Folk Crafts. Many of the glass products have a characteristic blue color reminiscent of the deep blue sea of the Amalfi coast.

This unique blue is called, "Kodani blue". Every item is created in refreshing shades, and their beauty is enhanced when you hold them up to the light. Additionally, patterns engraved on the side of the glass adds a touch of antique flavor.

Kurashiki Glass items are strong and easy to use and are highly evaluated not only in Japan but overseas.