Collection:
Ogatsu Suzuri Association
6 products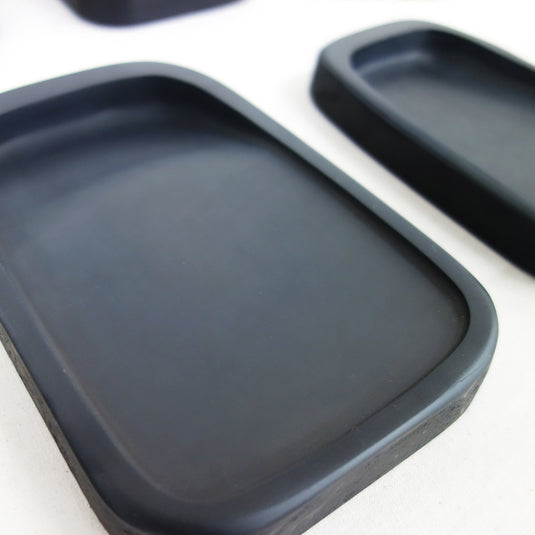 Slate excavated in Ogatsu-cho, Ishimaki City, Miyagi Prefecture, is called "Ogatsu" stone and they have been used for making "suzuri" (ink-stone) as far back as the Muromachi Period.

Boasting a history of over 600 years, Ogatsu Suzuri is perfect for scraping ink on stone with its fine particles (ho-bo) on the surface of the scraping area (oka).
With high durability and excellent water retention, it is capable of scraping smooth and glossy colored ink. Ogatsu Suzuri has great tradition and history and was loved by Date Masamune, the famous general who established the foundation of the Sendai Domai.

He was also known for having a refined taste in waka and tea ceremonies. Up to this day, suzuri craftsmen have hand-carved and polished each and every one in the process of its creation. Recently, the highly durable and lustrous black Ogatsu stone is also used for making tableware and in the development and production of craft products which may open up new possibilities for Ogata Suzuri.

The Ogata Suzuri Association produces and sells stone plates made from Ogata stone, and these plates can make a beautiful presentation of the food. Additionally, their heat-retaining properties and cool keeping properties allow food to be served deliciously fresh.

Category
Tableware
Kitchen
Knicknack
Fashion
Brand List
Use left/right arrows to navigate the slideshow or swipe left/right if using a mobile device