Collection:
Miyajima Kougei Seisakujo
31 products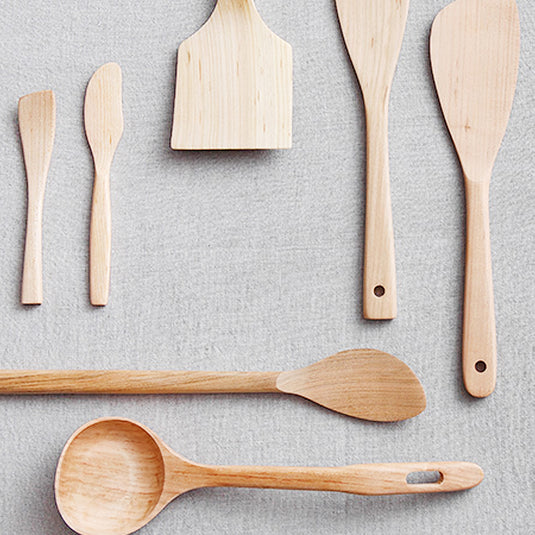 Miyajima Kogei Seisakusho is a manufacturer of dumplings and cooking spats based in Miyajima which is registered as a World Heritage. The products'features are feelings of kindness from the wood and warmth by elaborate handmade works so that they can be used regularly forever.
Thanks to the natural materials, the Shamoji (rice paddle) does not exude chemical odor but bring out subtle aroma of wood, which encourage deliciousness of rice and side dishes.
You should never concern the melting or damage to pans while it is used for cooking because of manufacturing by domestic cherry tree entirely.
It is nice kitchen tool which can be offered varietally along applications of the users.
Use left/right arrows to navigate the slideshow or swipe left/right if using a mobile device