Collection:
DAIKURA
6 products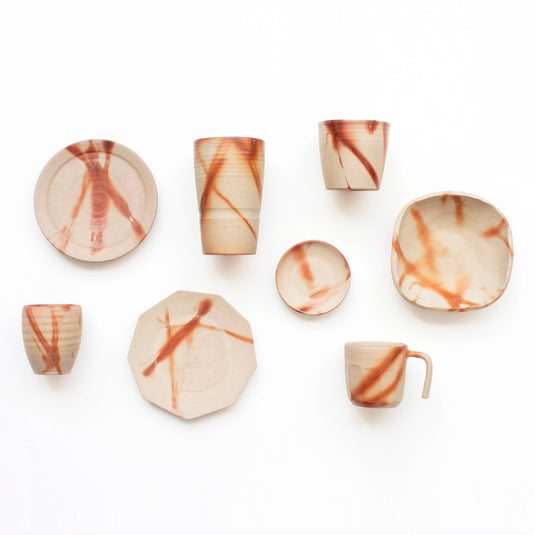 DAIKURA is a brand for Bizen Yaki (Bizen wares) and the products are produced by Mr. Shuzo Ogawa who is a traditional craftsman of Bizen Yaki and Mr. Kozo Ogawa who is a producer of Bizen Yaki.
They started the production in Bizen City since 1972 and established "DAIKURA" brand based on their concept that Bizen Yaki can get more close to anyone who may use it.
Bizen Yaki which is put out only by yakishime chinaware (high-fired unglazed ceramics) without any glaze.
It is featured with soil skin and soil itself, which is put out only by soil and flame sticking to soil and fuel.
Category
Tableware
Kitchen
Knicknack
Fashion
Brand List
Use left/right arrows to navigate the slideshow or swipe left/right if using a mobile device