Collection:
Souta Kiln
19 products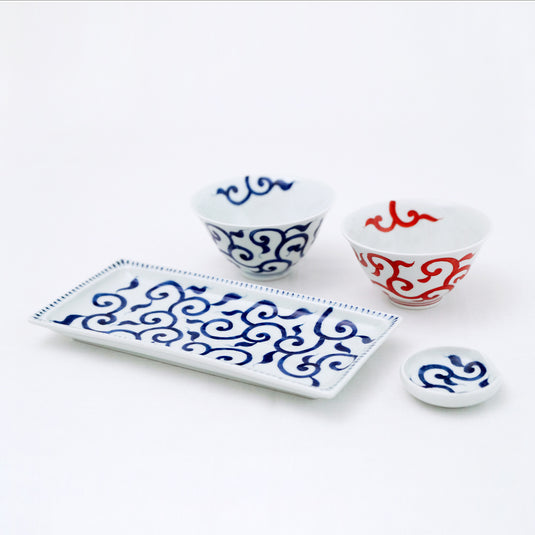 Souta Kiln is based in Arita, Saga prefecture in Japan, and making their original porcelain table ware.
Japanese porcelain was born in Arita more than 400 years ago, and it is still one of the biggest porcelain industrial area in Japan. The Porcelain produced in Arita-area, Saga and its surrounding areas calls "Arita ware".
Souta Kiln is making their porcelains by using the traditional way, but their products fit our modern lifestyle because of its original design.
They are drawing each pattern by hand, so I'm sure you can feel the warmth of handmade table ware.
Of course, the formation is also handmade. By carefully expressing the subtle thickness and texture that cannot be achieved by machines, it becomes an easy-to-use container that fits comfortably in your hand.
Use left/right arrows to navigate the slideshow or swipe left/right if using a mobile device