Collection:
Hakata Magemono TAMAKI
5 products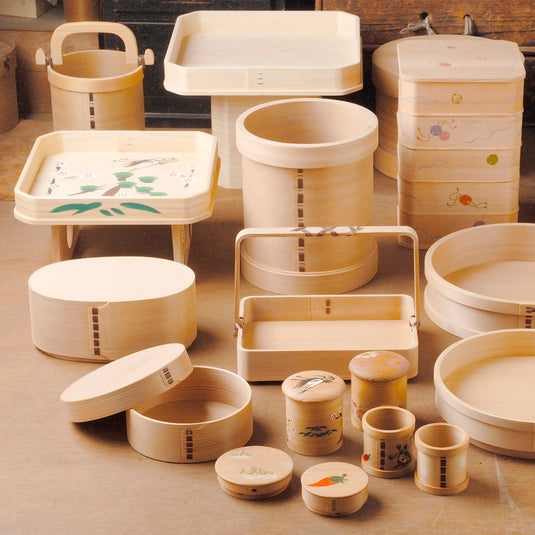 Hakata Magemono is a wooden craft made by shaving cedar and cypress planks, bending them with heat, and spelling them out of cherry skin.

In Hakata, ""Magemono"" is called differently depending on the region, such as ""Magewappa"", ""Menpa"", ""Hitsuko"", and ""Mosso"".


Because no metal is used, it is very light and lasts long enough to be used for decades depending on care.
The wood of the material keeps moisture and the temperature moderately, and it is the excellent one that the dish is made to be delicious by the skin of the tree.

In recent years, the goodness has been reviewed, and the number of people who use it has increased. Hakata Magemono begins with the creation of festival equipment to be offered before God.

It is said that the gods of Yamangu Shrine have made the Magemono of the wooden ware into a house craft in the festival equipment offered before the god, and have conveyed it.


The Shibata family has been making Magemono in Hakata town for more than 400 years while maintaining this tradition and responding to the changing times.

The Shibata family has been succeeded by their eldest son for generations since the first Yosiemon.
After the death of his father, who is the 17th generation, he decided to continue the family business for generations, and became a female craftsman.

While preserving the basics of hakata Magemono making inherited from generations of craftsmen, we are always making Magemono in accordable with the times.