Collection:
3RD CERAMICS
1 product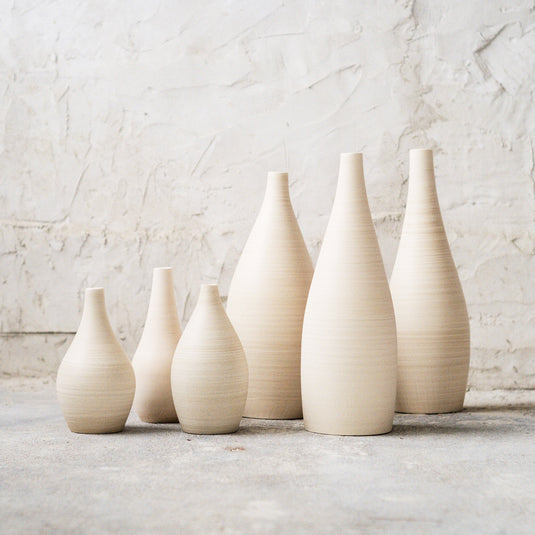 3RD CERAMICS is a ceramics product brand based in Tajimi City of Gifu Prefecture. From old times, Gifu has been known as the village of pottery.

In such a city, Yu Nagaya and Takeshi Doi (design and production) gathered and began their activities in 2014.

Being neither an individual artist nor a leading manufacturer, 3RD CERAMICS can engage in this field while exploring a new method of ceramics.

They create tableware such as plates and mugs, as well as items of interior decoration like flower vases and fu-rin (Japanese wind bells).

3RD Ceramics' asymmetrical pendant light changes depending on the angle you see it from. Despite having a rough, earthy texture, it is still very stylish. Products cannot be mass produced as the shape of each item is formed on the hand-powered wheel, but this is what provides the customers with a once in a lifetime shopping experience.

3RD CERAMICS aims to create items "for people who lead a life of awareness", or for people who notice and enjoy the simple things in life.