Collection:
Oya Seisakusho
6 products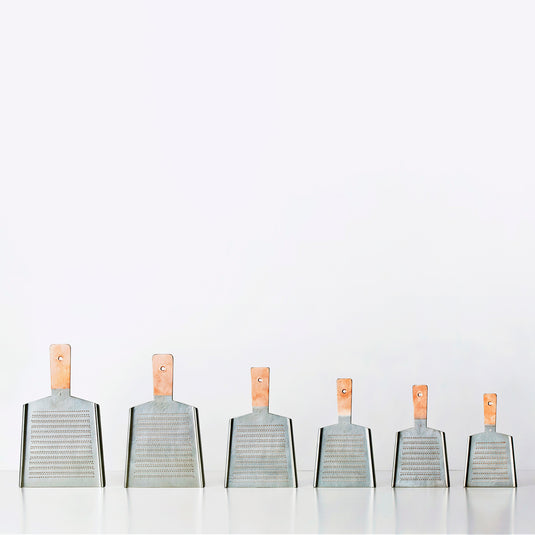 Oya Seisakusho opened the copper vase shop "Copper Tora" in Asakusa, Tokyo before the 1928 war. Currently, the third generation is protecting Oya Seisakusho.

We have been protecting the technology that has been handed down for a long time, and we continue to make copper graters today. The blades that all craftsmen make by hand are small blades.

Because the cell of the raw of the deliciousness does not collapse by cutting it down, and water and the fiber do not separate, it is possible to do a fluffy radish grated with plenty of moisture even if time is put. At first glance, the blades made by the craftsmen seem to be neatly aligned, but the spacing and height are actually slightly uneven.
Therefore, various aspects hit every time you unload, without changing the direction of the radish many times, it is possible to put it down smoothly with light force.
The blade which lined up in the opposite eye cuts lightly even if we push it and pull it.
Category
Tableware
Kitchen
Knicknack
Fashion
Brand List
Use left/right arrows to navigate the slideshow or swipe left/right if using a mobile device