Collection:
Sousou Kiln
0 products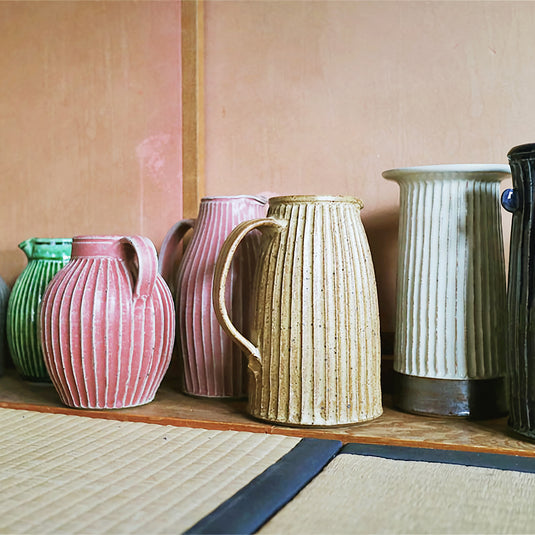 Located near the sea overlooking Sakurajima in Aira City of Kagoshima prefecture is the workshop of Sousougama (Sousou Kiln) run by two generations of a family of potters.

With a history of over half a century since the opening of the kiln, Sousougama has made pottery of homely charm with a touch of warmth and kindness. Spontaneous and flexible, the impressions of the pottery will dramatically change according to the food and table settings.

The pottery uses red clay from Amakusa city in Kumamoto prefecture, combined with white clay from Shigaraki of Shiga prefecture.

By applying a traditional decoration technique called, "shinogi" you can enjoy the shades of color created after the ridgeline pattern has been glazed.

Glazes of deep greens and navy blues like the night sky were achieved through repeated experiments.

Sousougama pottery emit an earthy vibe common in clay pottery, yet because of their unique and modern shades of color, they seem to have just the right amount of earthy flavor.

Due to their light weight and simple design which fit comfortably in your hands, they are perfect for everyday use, and you will never grow tired of them.

Sousougama pottery aims to create pottery that can provide simple pleasures of everyday life.