Collection:
Tadafusa
3 products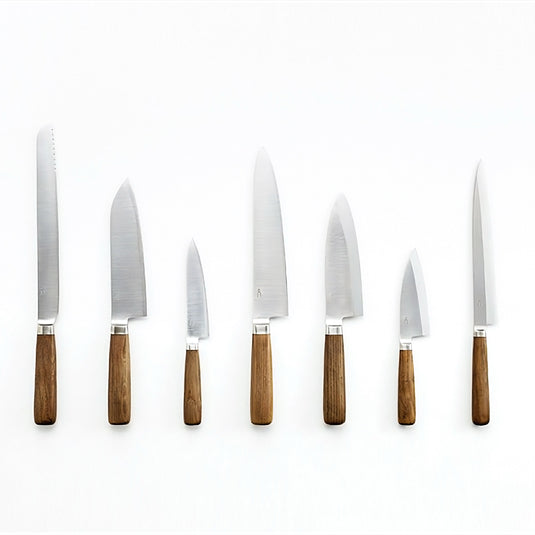 In 1948, "Hocho Kobo Tadafusa" (Knife Workshop Tadafusa) was established in Sanjo City of Niigata Prefecture.

Highly-skilled blacksmiths had gathered in Sanjo which became known as the "town of blacksmiths" from the Edo Period.

With this, the metalworking industry became a local industry that contributed to the development of the region.

The skills of Sanjo blacksmiths were handed down to Tadafusa and since then, Tadafusa blacksmiths have made fine knives for everyday use, each and every one by hand.

Their various knives also include knives for professional chefs, soba cutting knives, fishing knives and knives for household use.

Each product has a soft, natural impression and will match any kitchen decor.

Antibacterial carbonized wood achieved through their patented technology, are applied to the handles of the knives.

These handles undergo special heat treatment so that they do not rot easily and are sanitary.

If you can't decide which knife to purchase, Tadafusa recommends getting the "Basic 3 Knives" first, and then purchasing the right knife depending on your cooking skills.

The bread knives are the only knives with sharp wave-blades, and they are popular because they ensure clean cuts without squashing the bread.