Collection:
YAMAICHI
9 products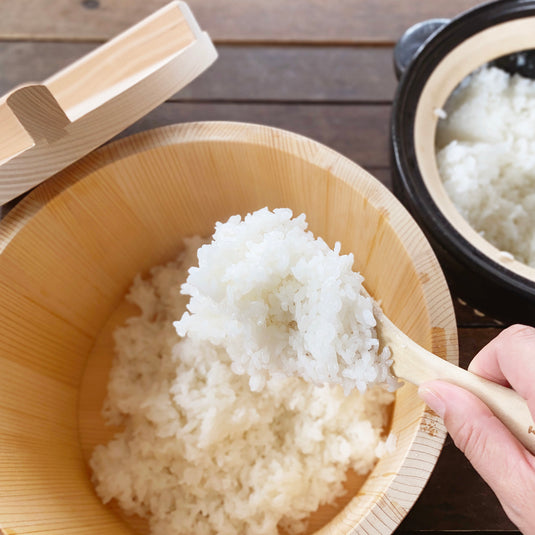 Yamaichi is a wood processing company established in 1973 that handles traditional wooden products using Kiso's raw lumber. From the old days, Kiso's wood has been valued as an excellent material for architecture for its fine qualities such as strength, durability and preservative properties.

Based in Nagisomachi of Nagano prefecture, Yamaichi uses only carefully selected Kiso wood out of all Kiso trees which are said to be 100 or even 300 years old. Using "Kiso Goboku" (Kiso's Five Softwood Evergreens) such as Kiso cypress and Kiso sawara cypress, Yamaichi manufactures and sells tableware including rice chests, "handai" chests for sushi rice, rice paddles and cutting boards.

In general, Kiso cypress refers to natural cypress of more than 150 years of age.

Since they grow over a long course of time, they are fine-grained, resilient and strong. Despite being easy to handle in production, they rarely have bends or cracks which makes them the best architectural material in Japan.

The Five-storied pagoda of Horyuji Temple, the world's oldest building and World Heritage site, is also made from Kiso cypress. Yamaichi sticks to the traditional method of making products by hand and puts the characteristics of wood to practical use.

Although clean and simple, the wooden products will age beautifully with time and will become an indispensable part of everyday life.

Category
Tableware
Kitchen
Knicknack
Fashion
Brand List
Use left/right arrows to navigate the slideshow or swipe left/right if using a mobile device